A fter losing their job in the wake of COVID-19's mass layoffs, 22-year-old Erin Riley, who uses gender-neutral they/them pronouns, felt directionless. To pay their bills, they started posting pornographic content on the OnlyFans website. The subscription-based platform charges users a monthly fee of anywhere from a couple of dollars to $20 or more to view content and connect with its creators.
With the pandemic making face-to-face contact risky, personalized content is infinitely more enticing to those starved for physical and emotional intimacy. The use of OnlyFans has skyrocketed. Within months, Erin had accumulated hundreds of followers and a steady source of income but the intersection of business and intimacy can be difficult to navigate. While some find the OnlyFans platform liberating, others find it debilitating.
What is OnlyFans?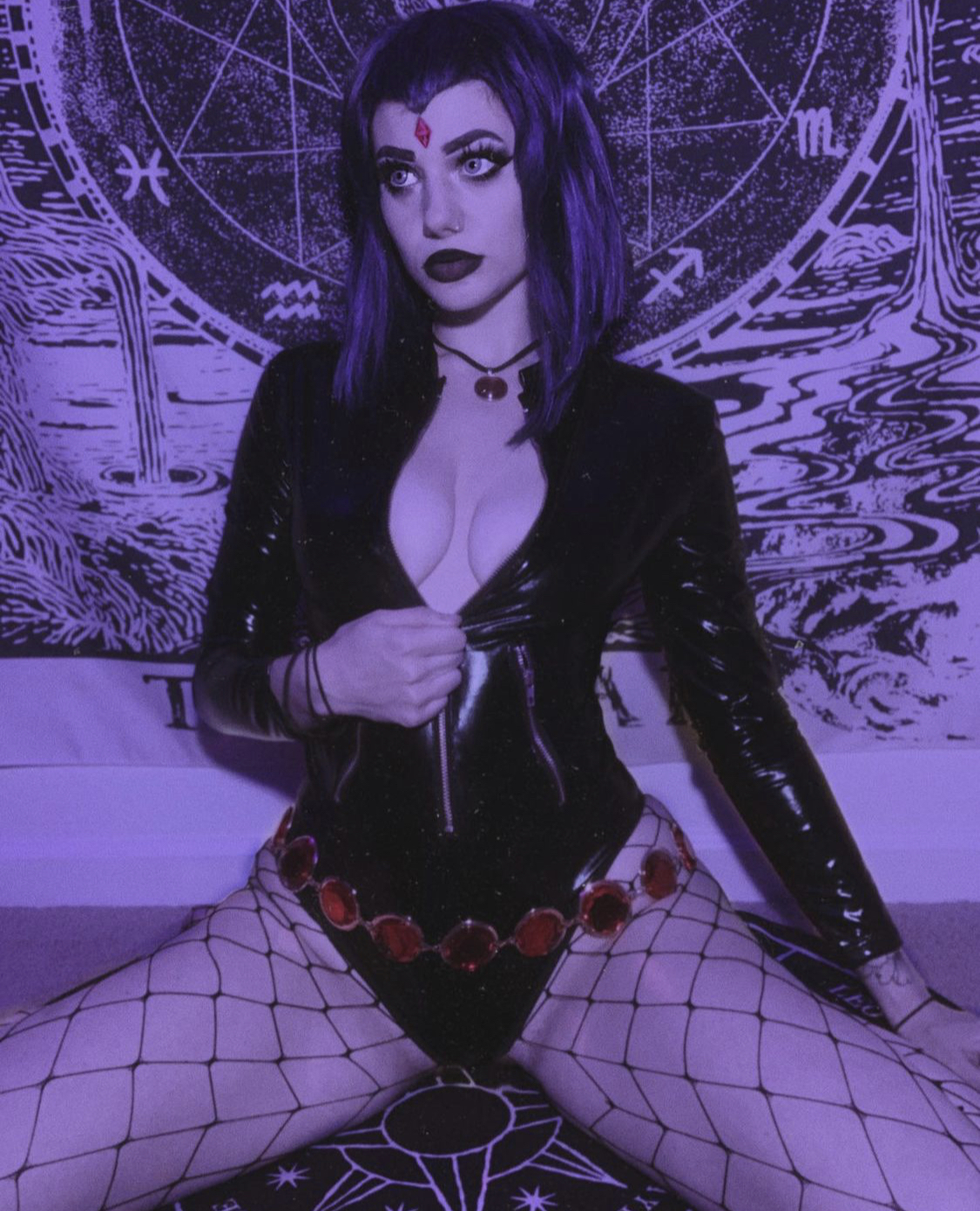 Founded in 2016 by Timothy Stokely, OnlyFans is often described as, "Instagram but for porn." Creators include models, influencers, celebrities, porn stars, and everyday people posting images and videos of everything from day-to-day life to explicit content.
In addition to accessing the feeds of creators, subscribers can pay to recieve private messages and send tips. For an additional fee, creators can produce custom content for specific individuals. For many users, OnlyFans is a platform more intimate than pornography. Subscribers feel as though they catch a glimpse into the real lives of the people they follow. In these one-sided — or parasocial — relationships, followers bond with performers, even though they've never met outside of a computer screen.
The average earnings on the site are $180 per month, but some creators report a monthly gross of over $20,000. As a result, 7,000 - 8,000 hopefuly creators continue to sign up each day. The number of people signing in to view OnlyFans content has exploded too — with Influencer Marketing Hub reporting the platform's 50 million registered users.
Google searches for the term "OnlyFans" have risen dramatically. The site stepped even further into mainstream culture once celebrities like Cardi B, Tyler Posey and Bella Thorne joined the platform. Megan Thee Stallion mentioned the platform by name in her chart-topping song "Savage."
Dr. Dulcinea Pitagora(they/them), a New York City-based sex and psychotherapist explains that OnlyFans "provides a boundaried meeting place for people with common interests to safely interact with other people, and to charge for their time."
Dr. Pitagora went on to explain that OnlyFans offers "real-time reciprocal exchanges (which) can be particulalry meaningful for people who otherwise would watch recorded performances — and therefore have no option for back-and-forth communication."
The user perspective
Josiah (he/him) who preferred to remain anonymous, subscribes to multiple OnlyFans creators. He first visited the platform to help a friend — working as a creator — who was struggling financially. Once he explored more of what the platform had to offer, he began to enter the intimate lives of others, "people that I found myself infatuated with."
"There have been conversations that cause me to forget the kind of buyer/seller relationship," he explained. "There are times when my brain goes 'obviously they are being sweet and attentive because I'm paying.' However, most of the people I message on here are all very kind and attentive."
A brief history of parasocial relationships
Parasocial relationships existed well before the advent of screens. "It goes back to ancient times, people had celebrity crushes and celebrity followings," said Dr. Riva Tukachinsky (she/her) of Chapman University, who specializes in media psychology.
While technology swiftly evolves, so does our accessibility to public figures. During the days of "Beatlemania," fans were limited by waits for newsletters or having to travel to attend concerts in-person. Once platforms like YouTube, Instagram and Scnapchat entered the fray, one-sided relationships have been provided with opportunities to take on new form. The personal lives of creators are now at your fingertips.
"Now you can potentially get in touch with one of your favorite celebrities," explained Dr. Jaye Derrick (she/her) of the University of Houston, who researches the influence of parasocial relationships on overall well-being. "You feel psychologically close to this person, and to some extent, you project what you think they are like onto them — and you feel like you know who they are."
This blending of reality and fantasy can be even more jarring when celebrities respond and develop dialogue with their viewers. The features OnlyFans offers its users and creators has allowed this phenomenon to expand into the world of sex work.
Through the eyes of the creator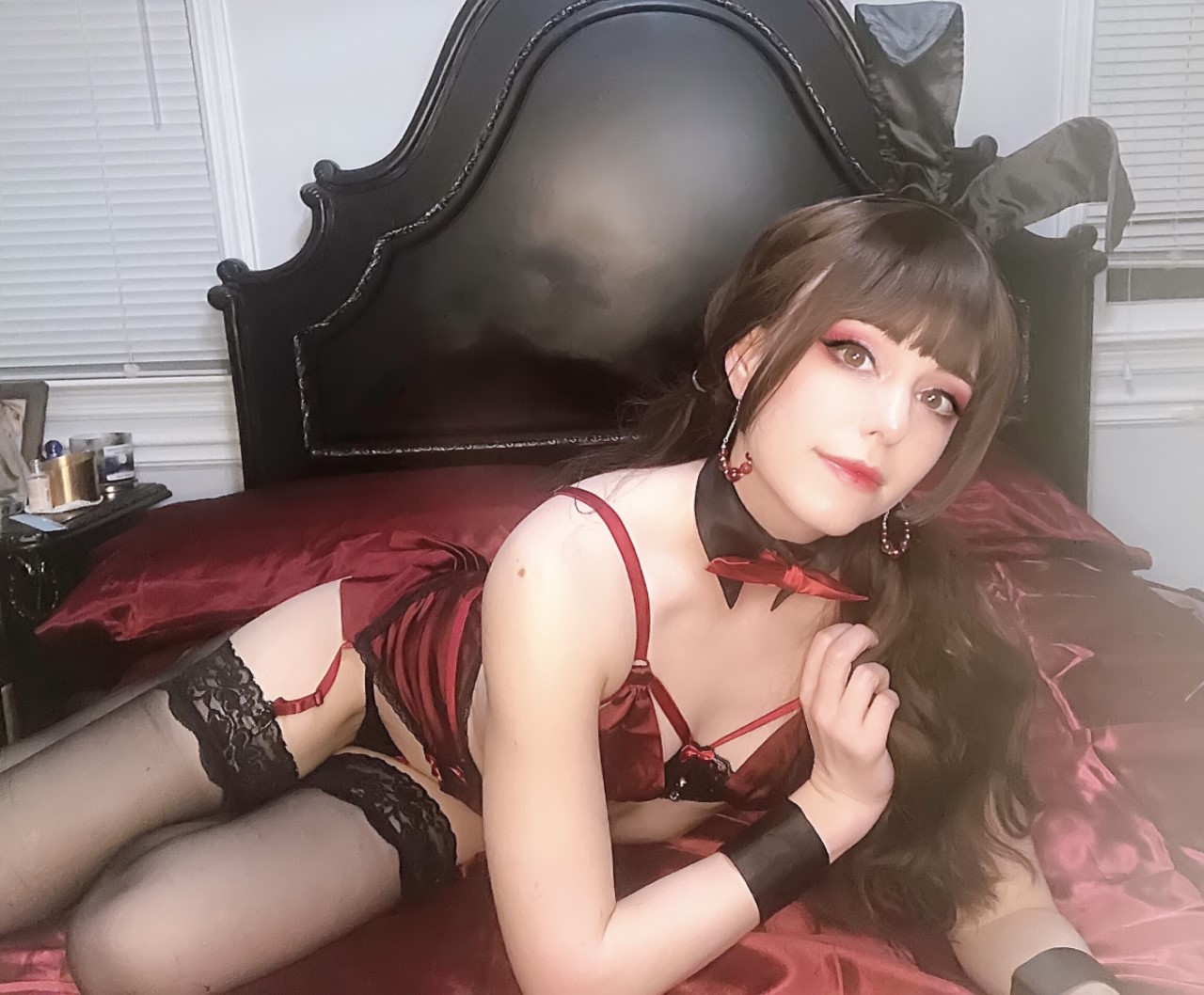 The concept of parasocial relationships is all to familiar to Megan (she/her), a member of a pop idol group and creator of content for OnlyFans. According to Megan, the entertainment industry depends on what she called "manufactured performers."
The key to practicing this from a creator perspective involves keeping your audience at arm's length. Her pop idol group sets firm boundaires in order to avoid the potentail of parasocial relationships with their audience.
"We try to keep personal information a secret," Megan explains, "but things like favorite shows, favorite food — that's more public knowledge because of the importance of — it sounds bad — but this 'illusion of closeness' of people."
"People can aboslutely become more personally invested — and feel like there is a deeper relationship than there actually is — when you're open about where you come from and what you deal with." To maintain that "illusion of closeness," in Megan's opinion, you must ensure your audience members can't take too close of a look into your troubles and everyday life.
Megan carries these boundaries into the cosplay and lingerie photos she posts to OnlyFans. Directing her photo shoots makes her feel equal parts empowered and confident. Megan chooses to draw the line where she can be "looking sexy, but not being sexual."
OnlyFans creator Rose (they/them), who chose to remain anonymous for the sake of job security, finds that balance harder to achieve — saying their experince with the platform has been taxing on their mental health. Rose, who's non-binary, started with OnlyFans last April — a decision they remained hesitant about once they lost a job when their previous employers discovered they were camming — livestreaming sexually explicit content. When the pandemic took their most recent job away, and New York City rent loomed ever closer over Rose's head, they turned to OnlyFans. They've made $80 so far, all while fielding aggressive subscribers demanding they present more feminine.
"It's emotionally draining, even though it's not a live situation. It makes it really rough, when I intentionally try to feminize myself just for the sake of making money, because I know it'll attract people."
Interacting with your audience
Since joining the platform last March, Riley has earned just over $4,000, enough to help with a cross-country move to California. Despite landing a job since the move, they've kept posting content to assist with financial security.
While most of their earnings come through monthly subscription fees, a substantial amount stems from the platform's messaging feature, where fans can pay extra to chat with creators. Surprisingly, Riley explains that the contnet of these messages aren't mainly sexual.
"I do the same for them anytime they offer support for me, from an emotional and mental standpoint," Riley said. "Rather than just financial, because it really does help a lot to have that support. So I try to offer that as much as I possibly can for them. And a lot of them do that for me as well."
Riley doesn't feel that there's a social stigma to their work on OnlyFans. Riley ensures that the people surrounding them "are going to be supportive of everything I do."
The impact on creators
OnlyFans creator Jen (she/her), 30, came to Boston to work as a manger at a restaraunt. Then COVID-19 hit in early 2020, she lost her job and OnlyFans presented an option for her — like millions of others struggling — a way out of economic insecurity. Although it wasn't just about economics.
"I find a lot of value in the fun of getting to share my body with total strangers. I appreciated their voyeuristic part in my life," she said.
It reminds her of online conversations she had with adults while still in middle school. Those conversations were sexual and "total inappropriate," but as she put it, "I thought it was fucking awesome. Like, this is so cool. I'm never going to meet these people. This it totally harmless."
The chats were liverating for Jen, being raised in a conversative family. "It was also super fun to explore sexuality in a way that was totally unheard of in my Chrisitan upbringing. So I feel like the disconnect allows us in a way to kind of connect with this inner desire that we normally can't really express. I can't be walking around in my underwear and being like, 'I'm hot.' You know what I mean? But on the internet, I could."
"For my experince, I was very aware of the disconnect [with her OnlyFans audience]." But I still crave connection, maybe not necesssarily romantic, but it felt like it gave me an agency to kind of control that connection, in a way, with strangers."
Jen considers OnlyFans sex work, since a portion of the interactions are sexual. "I think it's been a slow growing trend to destigmatize sex work and sex workers having rights," she says. "It's a job. It's performance, it's maintenance. It can be dangers and it cannot be in so many ways. OnlyFans kind of keeps people safe. It's a safer option for sex work."
Overall, she liked the opportunity OnlyFans gave her to set her own scheudle on payments rates, comparing it to a streaming service like Disney Plus. But like a streaming service, the need to constantly produce material started to weigh on her, as well as her lack of "sexy" clothing and upgraded camera equipment that could be used to entice more customers.
"I felt this weird pressure to have to buy these things to perform for total strangers or my friends. It kind of took out the creativity and curiosity for me. Just kind of started feeling like, 'Oh, ther're so many people that are doing this really well," she said.
More on the user experience
Josiah explains that he considers himself a "mom friend" to the creators. He says he is motivated to support creators "always wanting to help friends and those I care about."
Authenticity in a connection is key to Josiah. "The ones I return to time and time again...are the ones who are genuine...I think the desire to feel needed, wanted, etc, has been amplified by the pandemic. So knowing that I can find methods with which to feel that again draws them back to the site over and over."
Although most creators seem genuine, Josiah admits that there are those who "only, understandably, are after your money." He described those types of creators as "predatory," taking advantage of those aforementioned moments of weakness and treating him — as he phrased it — "like a cash cow."
Where do we go from here?
"A lot of people are relying on these parasocial relationships to help them get through and to have connections," says Derrick. "Parasocial relationships tend to be good for people ... (and) protect us from feelings of loneliness and rejection."
Pitagora believes the site's populatirty will outlast the pandemic. "Online platforms like OnlyFans have been popular with certain groups of people (like sex workers and others who prefer online connections) as long as the platforms have existed. Now that these platforms have gained traction among wider audiences, they'll likely be more popular than they were before, but not quite as highly trafficked once people can safely meet in-person again."
Produced by students of the Media Innovation masters' program at the Northeastern University School of Journalism. © 2021