Tucked away against the Massachusetts Ave. connector to I-93 is the Suffolk County House of Correction . Heroin, meth, and other drug abuse now take place on the same street wherein the Summer of 2019 the assault of a corrections officer led to the city's crackdown. The police appeared to target low-level crimes and persons with substance use disorder forcing many out of the South End. 'Where do we go?' became a common question.
Atkinson St., where the summer assault took place and the location of the county jail, is also home to part of Mayor Walsh's Mass/Cass 2.0 plan. There, a fenced-in, open-faced tent that has no permanent running water or electricity provides coffee and snacks from 6 a.m. to 6 p.m. everyday. The Engagement Center has centralized where people go to meet. Across the connector bridge, there is a community. The City has tried to force it out of the South End and into Boston's no man's land.
Technically, this is South Boston. I-93 and the rail yard buffer the neighborhood. One block west is Roxbury. North is the South End.Like the neighborhoods, three City Council districts come together at Boston Medical Center. It's a part of Boston where representation is mixed and a responsibility few want to claim.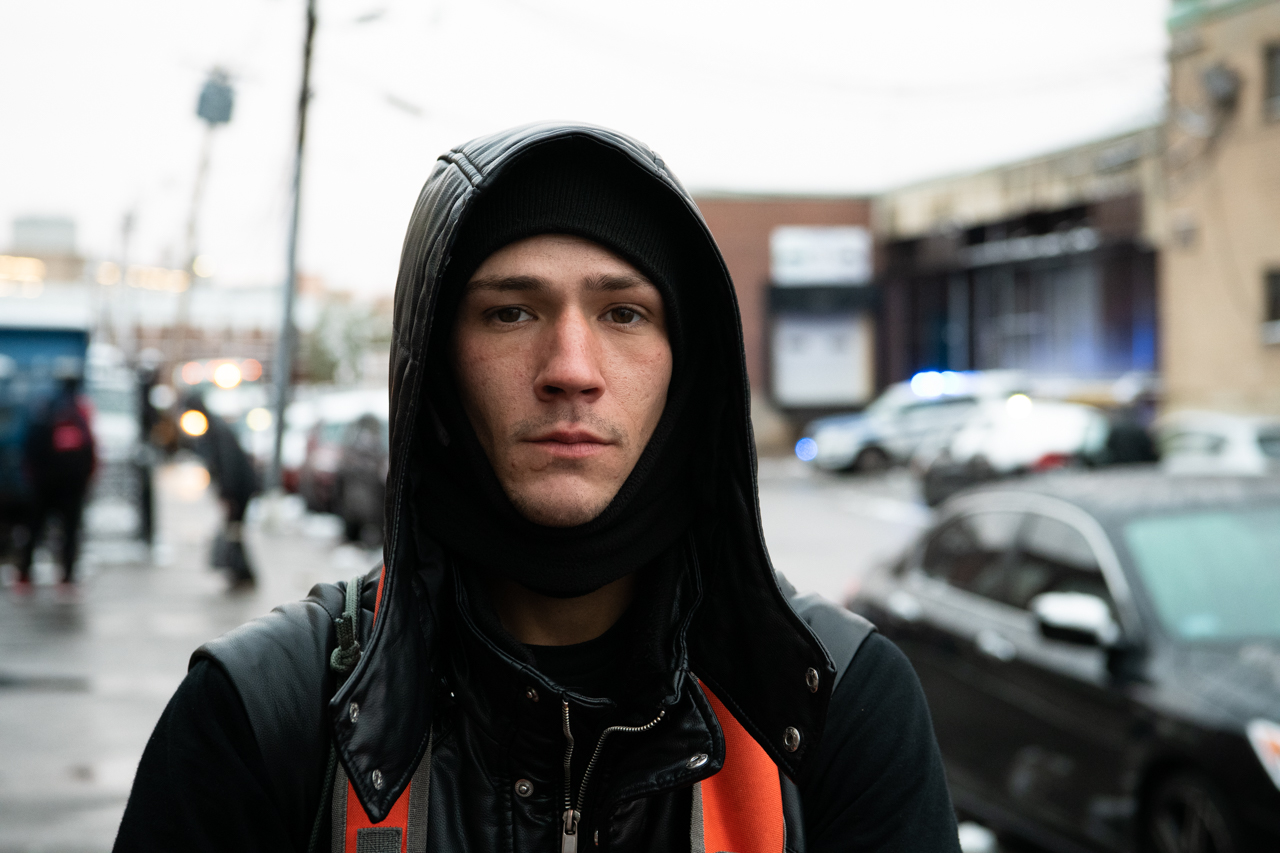 Lloyd, after asking for an image with the blue lights of the police car behind him prepares to walk into the engagement center on Atkinson St. on Friday, Oct. 30 2020. He is among the youngest people I've see in this part of Boston.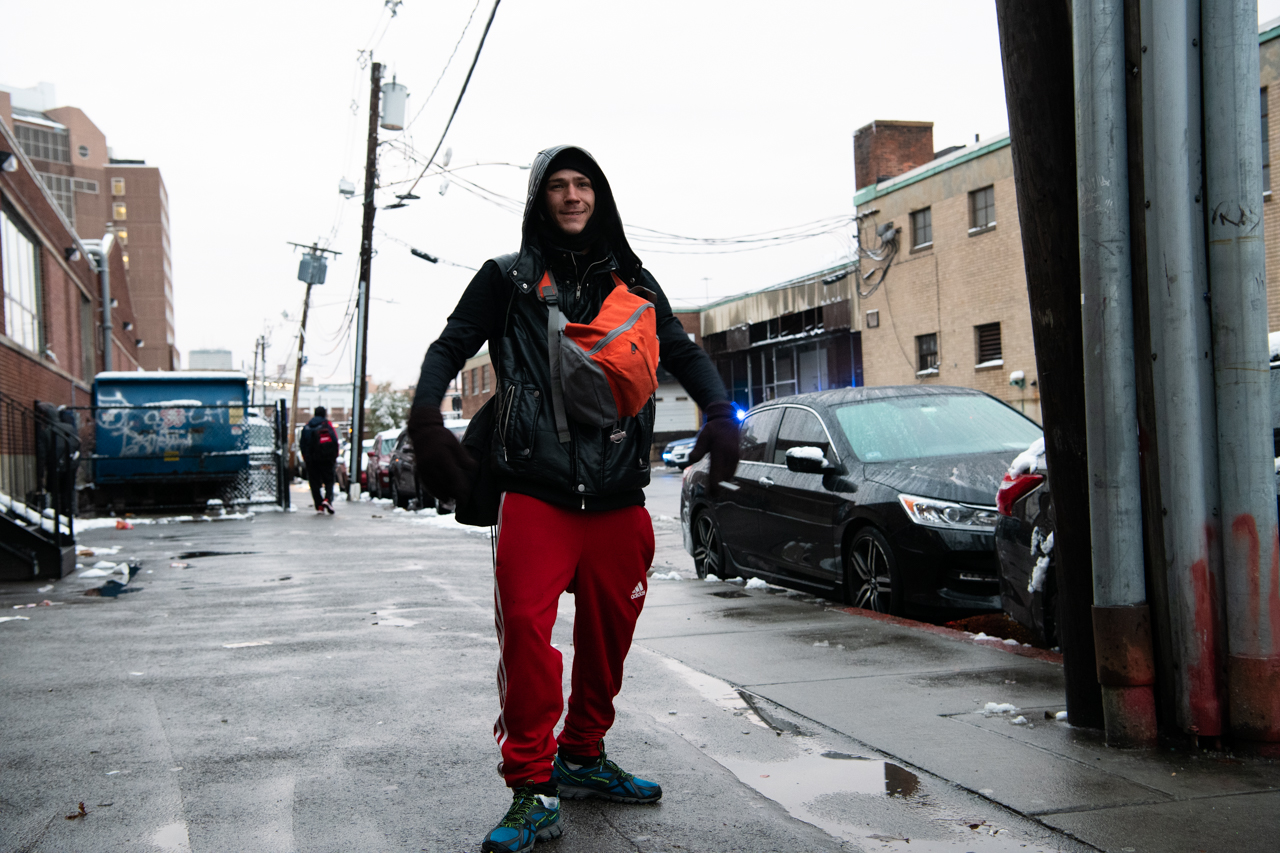 Lloyd, joyfully posing for an image with on Atkinson St. on Friday, Oct. 30 2020. Lloyd asked if I would be back the next day for copies. I said yes. After several attempts I've yet to encounter him again.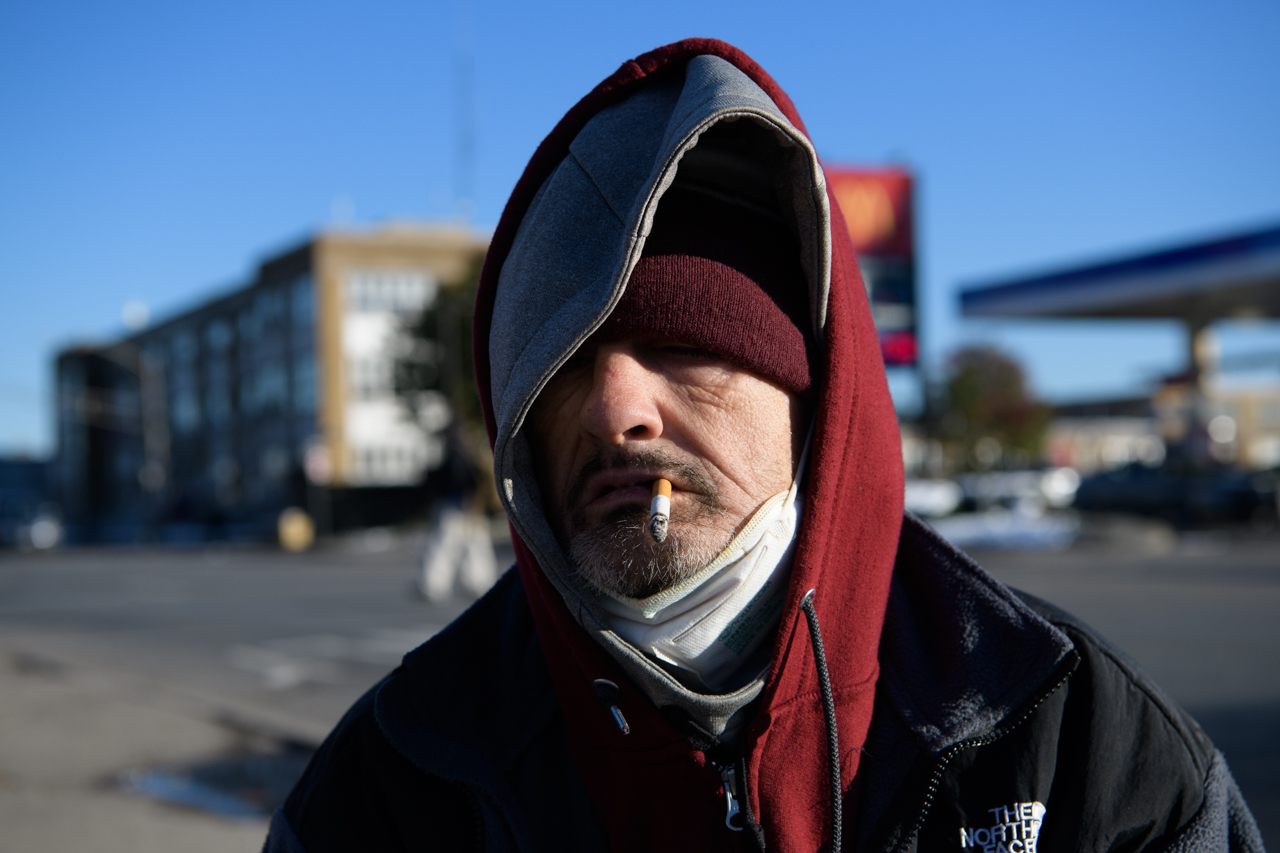 Bobby, who did not give his last name, pauses for an image after finishing the airplane bottle of Fireball before walking toward the engagement center on Atkinson St. on Oct. 31. Narcotic use is often allowed to go unchecked here but an open container adds an extra reason for arrests.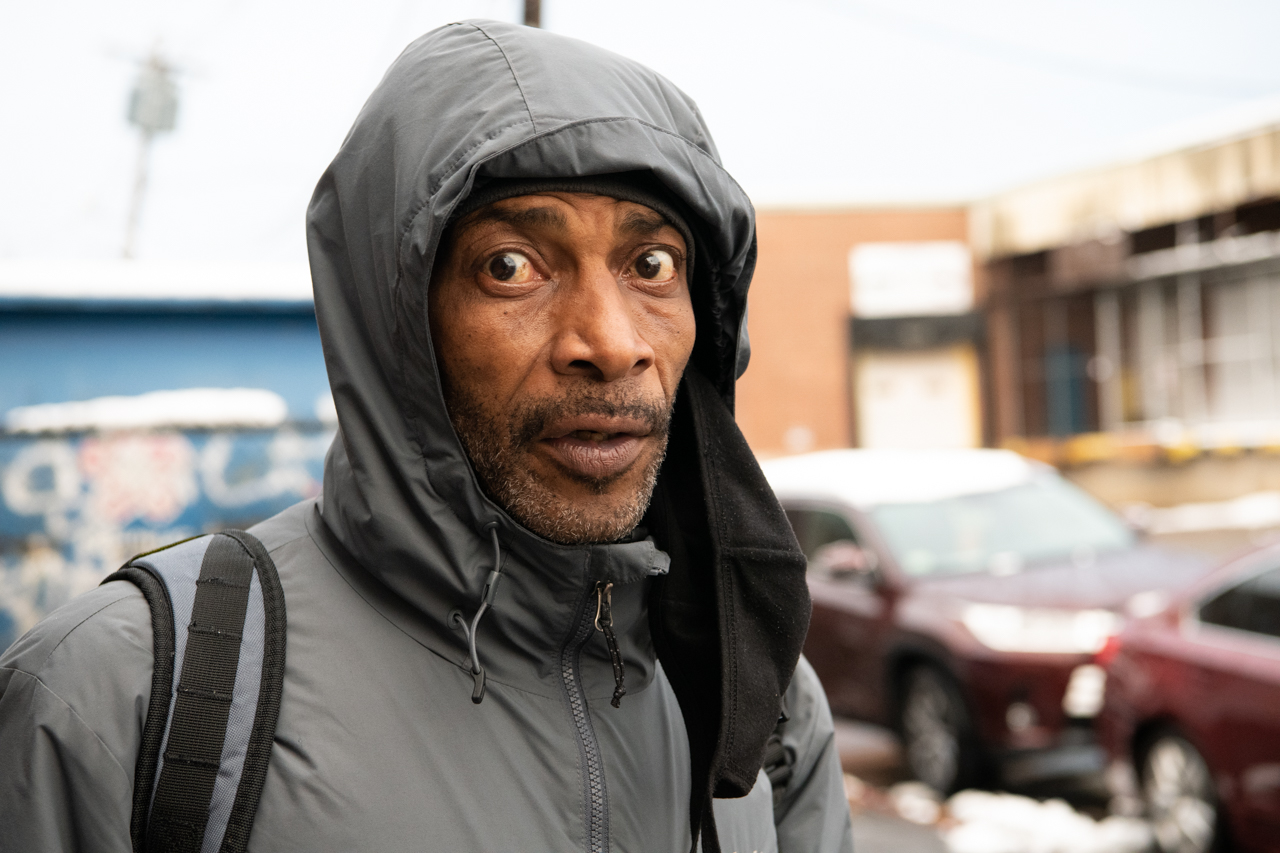 Arthur Miles poses for a portrait after walking out of the engagement center during the first snow of the year on Friday, Oct. 30, 2020. Miles, who is homeless and in recovery uses the engagement center for and additional services surrounding Boston Medical Center for support.
Protesting injustice
After George Floyd died under then-Officer Derek Chauvin's knee in Minneapolis, continuous marches for social equality and police reform began in Boston and across the nation. Almost all of these marches within city limits began or ended in Roxbury, at Nubian Square. Nearly all march east or west through the South End.